Since last year, I have slowly started to design things under my own name. No, I am not a designer, but I do believe I can bring something to the table from a creative perspective. So, I have already designed rugs, wallpaper and hangers. During upcoming fair Formex my new flower pots will be launched.
Swedish company Wikholm Form asked me to do a whole collection. Looking at what happens on the design scene I sense we are heading for a graphical aesthetics. Striped tables, lamps with visible wires etc, etc… So I made a brief consisting of pots with various striped elements. The whole collection consists of five pieces in various shapes but I have two favourites. So I decided to make my own styled pictures for that.
I like these two pots more because of their handdrawn feeling. The other pots have more consistent straight lines.
The flower pot collection will be launched during Formex and can be found at most flower shops in Sweden from fall.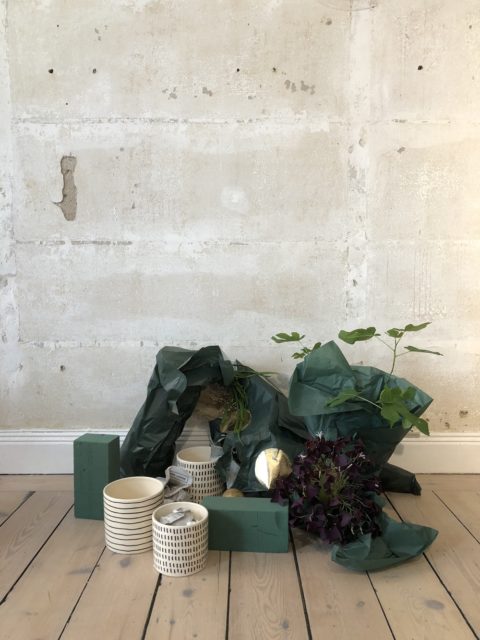 So I packed my things and went to design studio Straight Design and asked them to help me.
We moved, looked at lights, was it to jammed?
And then the money shot.
Viktor and Matilda look puzzled.
The second picture was not so styled. I wanted the flower pot to stand alone.
Checking lights again.
And here are the two final pictures. Flower pots by Trendstefan and photography by Matilda Werngren.